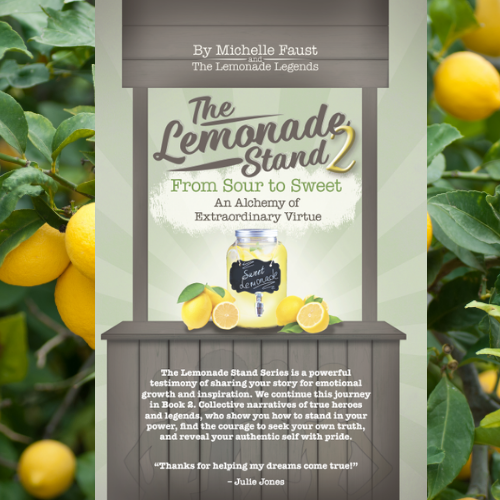 ABOUT THE BOOK
The Lemonade Stand Series is a powerful testimony of sharing your story for emotional growth and inspiration. We continue this journey in Book 2. Collective narratives of true heroes and legends, who show you how to stand in your power, find the courage to seek your own truth, and reveal your authentic self with pride.
The Alchemy of Love & Faith
What made you decide to share your story now?
"I have shared pieces of my story in various forms and have had several people tell me that I should write a book about it. If I'm completely honest, I've felt that tug for many years. My excuse was that never had the time…until COVID! But, the real reason was that I had to work through my shame about my past to be ready to share it in this way. After watching my friend Elena go through the process with the first book and all of the healing that took place, I decided now was the time to share my story. I was terrified in the beginning, but the process of writing my story helped liberate me from my fear and shame and allowed me to fully embrace my story and myself with compassion. My hope is that others will relate and find hope and healing as well."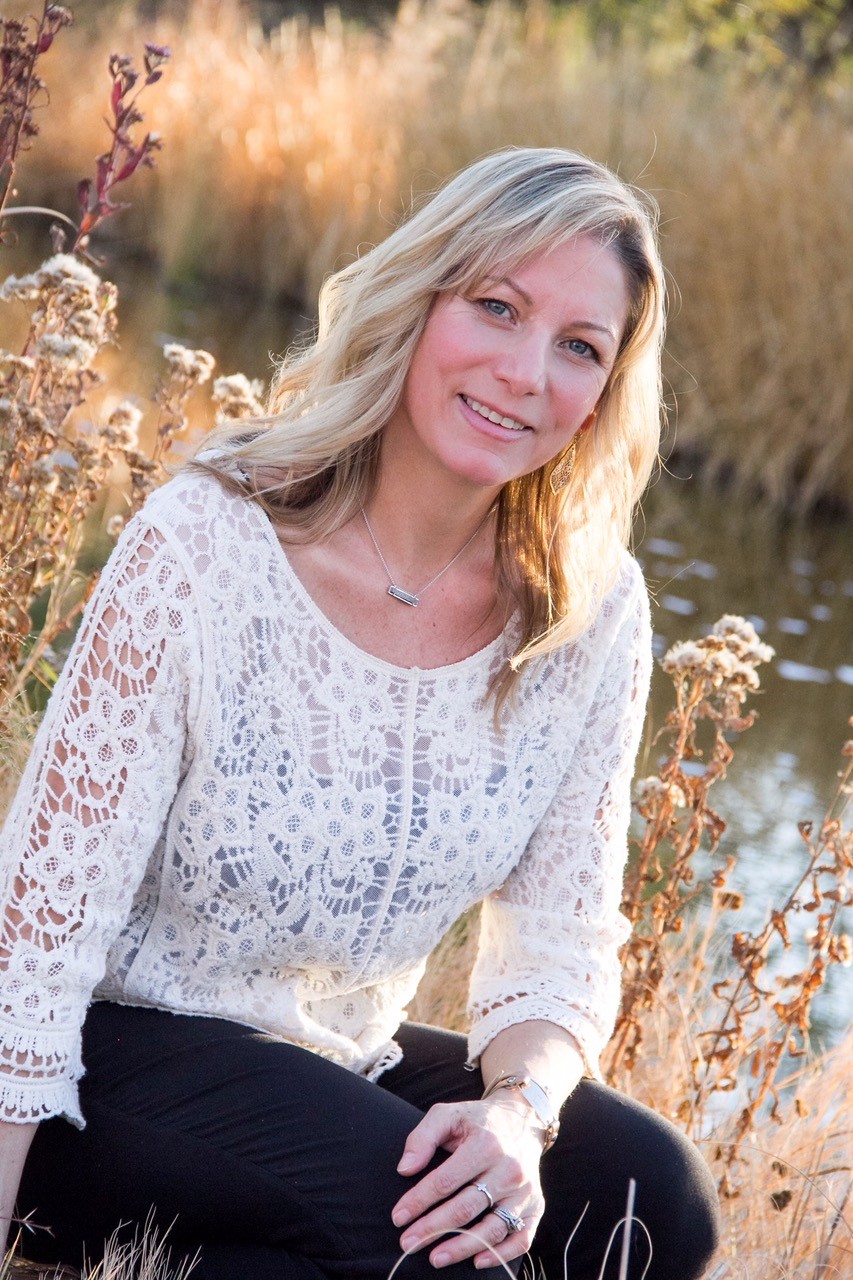 About the author
Dawn Hopkins
Dawn Hopkins is the Founder and President of Inspiritus Yoga: Wholistic Wellness & Training Centers, an international yoga school and wellness service provider with three training centers in Phoenix, Detroit, and Saskatoon, SK. Dawn holds B.A. and M.A. degrees from the University of Illinois Champaign-Urbana and she is a Master Yoga Instructor and Trainer, Yoga Therapist, Thai Yoga Massage and Reiki Practitioner, and Licensed Am I Hungry? Mindful Eating Facilitator.
Dawn has been helping people improve their health and wellness since 2002 when she co-purchased women's fitness franchise. Her love of fitness led her to get certified as a personal trainer and mindful eating coach. With hard work, their franchise grew into one of the most successful in Arizona. She was awarded the Palo Verde Woman of the Year Award in 2007.
In 2004, Dawn had a profound spiritual experience in a faith-based yoga class that changed her life forever. She became a yoga instructor in 2006 and began teaching. Her love of yoga led her to receive a master certificate, and she began training instructors in 2008. Soon after, she founded The Living Well Retreats and began facilitating yoga and wellness retreats and workshops, In 2011, she co-founded The Center for Living Well, a nonprofit yoga ministry and yoga school after receiving her certificate in yoga therapy. In 2017, she founded Inspiritus Yoga Wholistic Wellness and Training Centers. She was nominated for the MASK Unity Award in 2018, and continues to make her own education and growth a priority.
Dawn continues to operate and grow Inspiritus Yoga. She feels honored and blessed to help people find healing, growth, and transformation through various modalities of yoga, wholistic wellness programs, mindful eating, yoga teacher training, and continuing education. Since she discovered her life's calling, she hasn't worked a day in her life. 
Dawn lives in Chandler, AZ with her husband. Their blended family includes three daughters, a son, and a granddaughter.