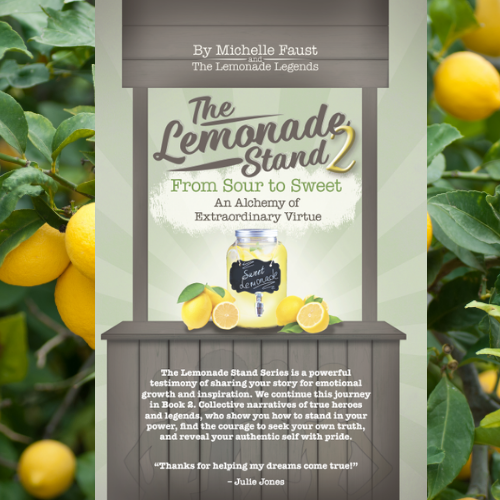 ABOUT THE BOOK
The Lemonade Stand Series is a powerful testimony of sharing your story for emotional growth and inspiration. We continue this journey in Book 2. Collective narratives of true heroes and legends, who show you how to stand in your power, find the courage to seek your own truth, and reveal your authentic self with pride.
Hope Renewed – From Hopeless to Hopeful
What made you decide to share your story now?
"I was inspired to write a chapter for the second edition of the Lemonade Stand to share my struggles through losses in my life and how I have turned it into a career in helping others as they navigate through their losses.  People suffer losses daily. They lose something or someone.  It can be a loss that is temporary, like losing your phone and then finding it. Or it can be a major one – losing a job, your health or a loved one.  Unless you've suffered a major loss in your life before, most people are not prepared for the tidal wave of emotions or how to handle them. I wanted to share that it is possible to get through their loss and grief so they can go on and live successful lives. "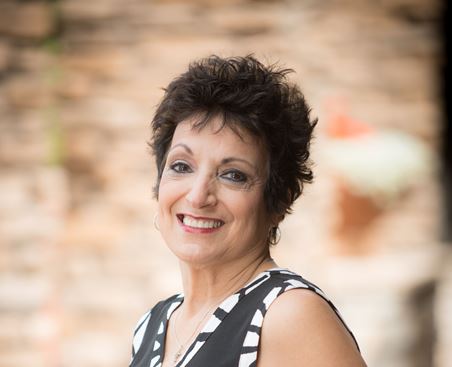 About the author
Kathleen Blair
Kathleen Blair's diversed background has led her to use all her gifts and talents and direct them into helping others.  Starting her career as an intern at Xerox Corporation, she succeeded in sales in spite of being the only woman on her sales team, because she wasn't scared of the word "no". You see Kathleen's strict father was from Italy and "no" was a word she was accustomed to. She would just rephrase what she wanted and present it again. It worked with her dad, and it worked on her customer's as well. In fact, she was promoted three times in her five years with Xerox and then was recruited by Honeywell to be sell computers to the automotive industry, something unheard of at the time. She laugh's about the time she entered a conference room to give a presentation to the executives at Ford Motor Company and they gave her their coffee order.
From copiers, to computers, to recruiting, to home design, Kathleen excelled and then her world took a nose dive when she lost her husband, her company and more. With the many setbacks, Kathleen learned to use all her talents and strong faith to create a new life for herself. Through her journey through grief, more than once, others were inspired and would ask her for help. In 2012, Kathleen became certified as a Grief and Loss Coach, writing courses and holding workshops and retreats, she has been able to help others redirect their focus from hopeless to hopeful.
Kathleen resides in Scottsdale, Arizona with her two furry pups, Pumpkin Latte and Java Beane.  She is active in community outreaches, speaking at corporate events, career fairs, private coaching and online group coaching.