Lemonade Legend Publicity Playbook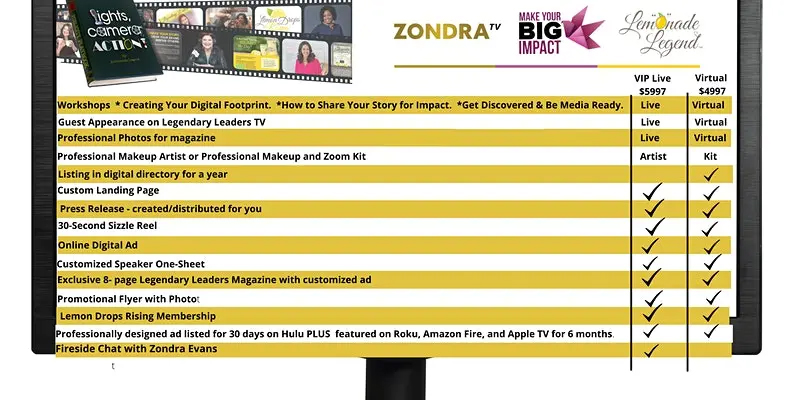 "All the world's a stage." Are you prepared? Do you have a book to get into the hands of readers or a stage to deliver your message from?
About this event
Join us for Lemonade Legend Publicity Playbook where you'll learn from the experts
how to create media and publicity assets that will help your story shine on any stage,
anywhere!
You'll walk away with all the tools you'll need to get your book, brand, and message in
front of your audience, full packages include:
● TV Interviews
● Press Release
● Exclusive Magazine
● Speaker One Sheet
● Sizzle Reel
● Digital Ad
● Landing Page
● Professional Makeup and Photo Shoot
● Professionally Designed Flier
● Membership
● Community
● And more!